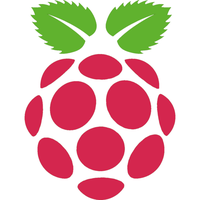 NEWS from Raspberrypi.org
The Raspberry Pi 3 is the third generation Raspberry Pi. It replaced the Raspberry Pi 2 Model B in February 2016.
Compared to the Raspberry Pi 2 it has:
A 1.2GHz 64-bit quad-core ARMv8 CPU
802.11n Wireless LAN
Bluetooth 4.1
Bluetooth Low Energy (BLE)
Raspberry Pi 3: How much better is it than the Raspberry Pi 2? Raspberry Pi 3 is performing 10 times faster than that of the Pi 1 and around 50 percent better than that of the Pi 2 according to testers. I have (of course) bought one and from my experience I must agree.

Compatibility
Unfortunately not all systems made for Raspberry Pi 2 will run on the new Pi 3. They need to be upgraded with a new kernel. I therefore have to upgrade the systems I distribute. I.e. RaspEX, RaspEX with OpenCPN, RaspAnd and RaspArch. I will start with RaspEX.